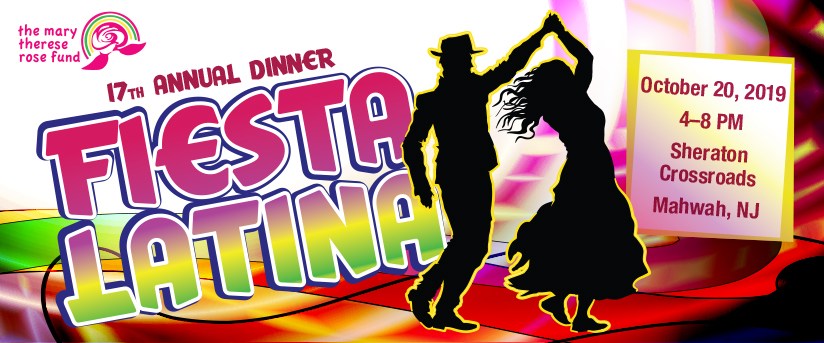 Join us for the 2019 Mary Therese Rose Fund dinner Fiesta Latina. Whether you come to tango, salsa or Cha-Cha-Cha your tax deductible contribution benefits local special needs kids through The Mary Therese Rose Fund. You'll enjoy the cocktail hour followed by a Latin themed buffet dinner and dessert while listening to the sounds of Latin music provided by our DJ. Later, you'll be thrilled by a display of Latin dance provided by our very special guest, 2011 USA Tango champion Sidney Grant, former co-artistic director of the American Ballroom Theater Youth Company and co-founder and artistic director of Ballroom Basix™.
$160 Per Adult | $80 Per Child | $1,200 Per Table of 10
To get tickets for this special event, print and complete the form HERE and send with your donation to:
The Mary Therese Rose Fund, Inc. c/o Jack Crilly
33 Wolfe Drive
Wanaque, NJ 07465
Make checks payable to The Mary Therese Rose Fund, Inc.